For the next two Fridays, two great shops in the Del Ray area of Alexandria will be open until 9 pm for DC Tweed Ride shoppers. Velocity Bicycle Cooperative and Amalgamated Classic Clothing and Dry Goods are stocked with a supply of vintage bikes and clothing to help you ride in style this year. Vintage bikes from The Old Bike Shop will be available on site along with those at Velocity.
This is where you want to be if you are looking to join us for this year's ride and need gear and a ride. I've spent a good amount of time in each shop and they are well worth the trip. Do some shopping, grab dinner along the quaint main street, and wrap up all of your  DC tweed needs.
The crew from Velocity joins us every year to help riders with small repairs before and during the ride. Take a look at some of the sweet vintage rides available for sale. Get the one you want before someone else does!
Amalgamated Classic Clothing and Dry Goods is about a block away from Velocity Bicycles Co-Op in Del Ray. Along with selling some of the finest pieces in the DC area, the owner outfits actors for period film and television productions like Boardwalk Empire. Have I said enough? Get there.
Larry (pictured below) is the owner of The Old Bike Shop, on Pershing Drive in North Arlington. After years of selling recycled bikes at the Arlington Courthouse flea market, he opened up his own shop. You can talk vintage bikes for hours with this man. His passion and knowledge run deep. He has appeared at several of our DC Tweed rides on one of his Antique high wheel bicycles. Larry will bring some of his best Tweed-worthy bikes to Del Ray to sell along with the rides at the Velocity shop this Friday.
__________________
The 6th Annual DC Tweed Ride takes place on the first Sunday in November. Is your ride nearly ready? Do you know what you'll be wearing? The 30 day countdown is about to begin!
The DC Tweed Ride has passed and the extended re-mix that was 2013 Holloween week had finally ended.  Avoid post  festivities depression and treat yourself to Happenstance Theater's  fourth edition of Cabaret Macabre.  I've been lucky enough to catch two seasons and I really enjoyed both!
"Happenstance Theater's 4th Annual All-New Cabaret Macabre is an absolutely lovely show for this time of the year: a little spooky, a lot of whimsy, and plenty of morbid humor to keep you laughing throughout the evening of their brand new and fan favorite vaudeville sketches.
Drawing inspiration from the illustrator Edward Gorey, Victorian nightmares and popular music of the time, this marvelous ensemble explores the darker sides of human existence with just enough scrutiny to intrigue its audience, but orchestrated succinctly as to not dwell on the heavy stuff."
Mark Jasper and Sabrina Mandell have performed at D&Q Seersucker Socials and post Tweed Ride parties and you'll love their vintage inspired approach to theater.
There are only 5 performances left before they take the show to New Orleans. Get tickets and see it before its gone!
The 5th Annual DC Tweed ride featured some of the most amazing looks ever! Please upload and share your best images where they can be enjoyed by all and featured on the  D&Q site.  Upload your best tweed ride photos here!
location: http://www.flickr.com/groups/2375098@N20/
*The photo above was taken by John A. Petty II of Philadelphia!
Attention Dandies & Quaintrelles!
The 5th Annual Tweed Ride is but a few days away. We couldn't expect a better forecast for Sunday, when over 600 dandies & quaintrelles are planning to ride in style through the streets of Washington, DC.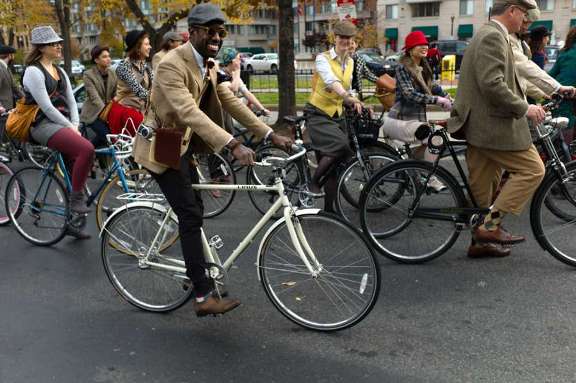 If you're registered, you'll receive our start location and route info by noon tomorrow!
Here's just a hint of the easy route that's in store. We'll start high and mostly descend our way through D.C.'s leafy streets, picturesque circles, historic buildings and monuments.

Things to download and print today: 
- Your event receipt. Please print and bring it with you to the rider check-in table! If you've bought tickets to the Bash, you'll receive a wristband at rider check in for quick entry to the party.

Schedule:
11 am to 12:30 pm: Riders check in, mingling, photo opps
1 pm: Ride leaves!
4:30 pm: The post-ride bash at Brixton starts. Meals will be served on the first floor, music and entertainment will take place on the second floor.

Other important info:
- If you've purchased a ticket with a meal, you'll need to hold on to it after you've received your wristband. Brixton staff will collect it at their buffet line!- If you're coming just for the party, bring your receipt with you for check in at the door!
-If you plan to party with us at Brixton and haven't yet bought tickets, Remember that tickets sell out in advance and we can't promise any sales at the door! It's $20 to enter and drinks will be available at happy hour prices. The jazz-age sounds of Dandy Wellington, the smooth moves of the Fidgety Feet Dancers, and burlesque performances by Medianoche are sure to light up the night.
A few photos from the 2012 Bash at Brixton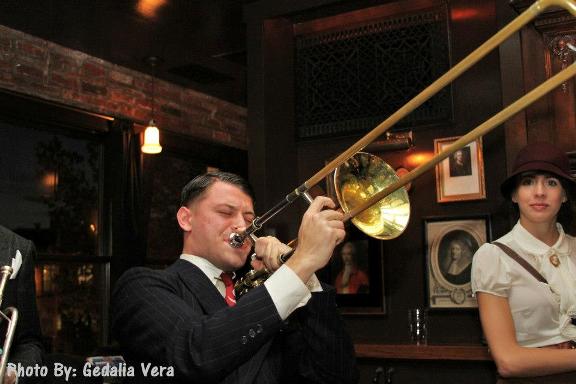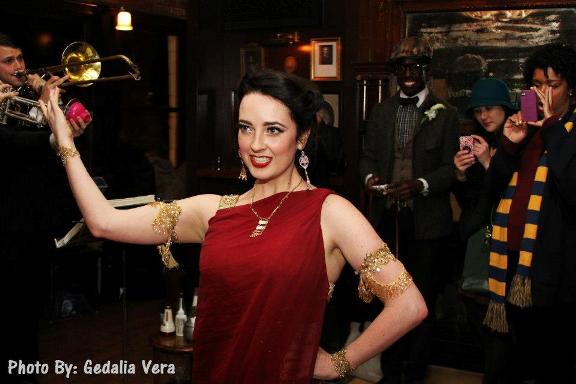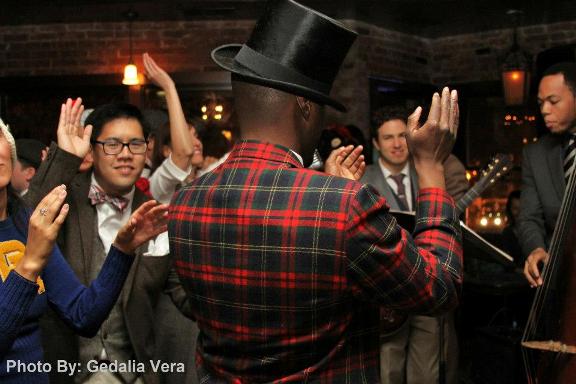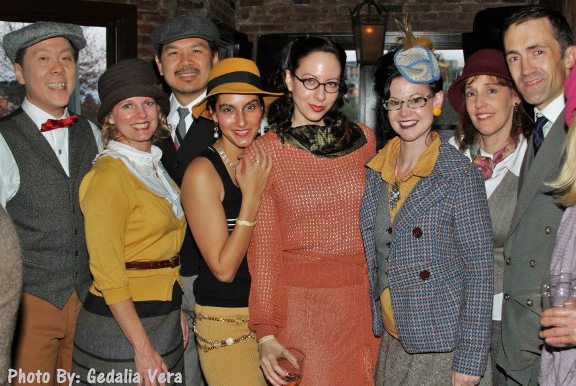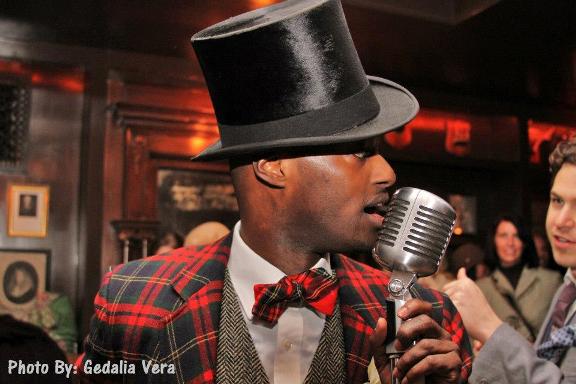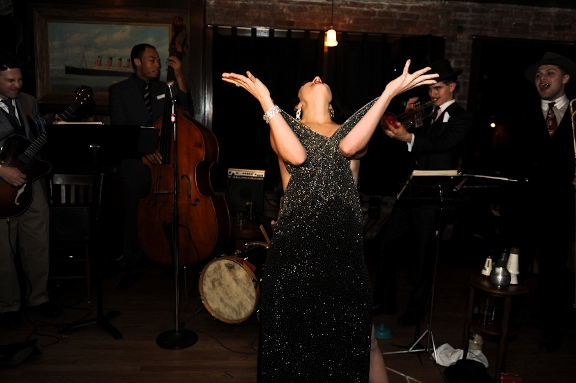 More from me tomorrow!
Yours,
Eric Channing
Founder,
Dandies & Quaintrelles