The Dandy who brings the BANG to the Bash…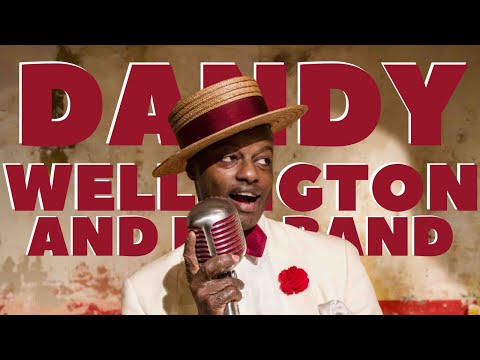 Dandy Wellington sets the standard for how jazz-age music is performed. The look, the energy, and the music chops are top notch.  His performances are a treat to the eyes, ears, and soul!  He rolls into DC twice a year and sets the party on fire. Before midnight, he boards a bus and in the tip of a hat, he's gone!
Maybe you  haven't seen him perform. Maybe you only do the rides. It's like having apple pie without a scoop of ice cream.  It's like packing your favorite flask without your best bourbon.  When skipping the party, you miss half of what makes the day what it is!
We've booked him twice a year for four years straight with good reason. The man and his band give bang to the bash. You won't get more bang for your buck!
This year we're serving meals on the first floor of Brixton and leaving more room for the party upstairs. Folks will be able to hear the band and watch the action on the flat screens behind the bar if they want to relax downstairs.